Target View
A recurring view is the detailed view of individual slices or summarized series and events.
Here, the individual hits can be viewed in more detail and their values can be viewed.
The list and the target view are interactively linked. A shot marked by clicking on it is also marked in the list. Double-clicking on a list entry centers the hit in the view.
Analysis of the shot group: determination of the scattering and hull circle as well as the average hit position.
---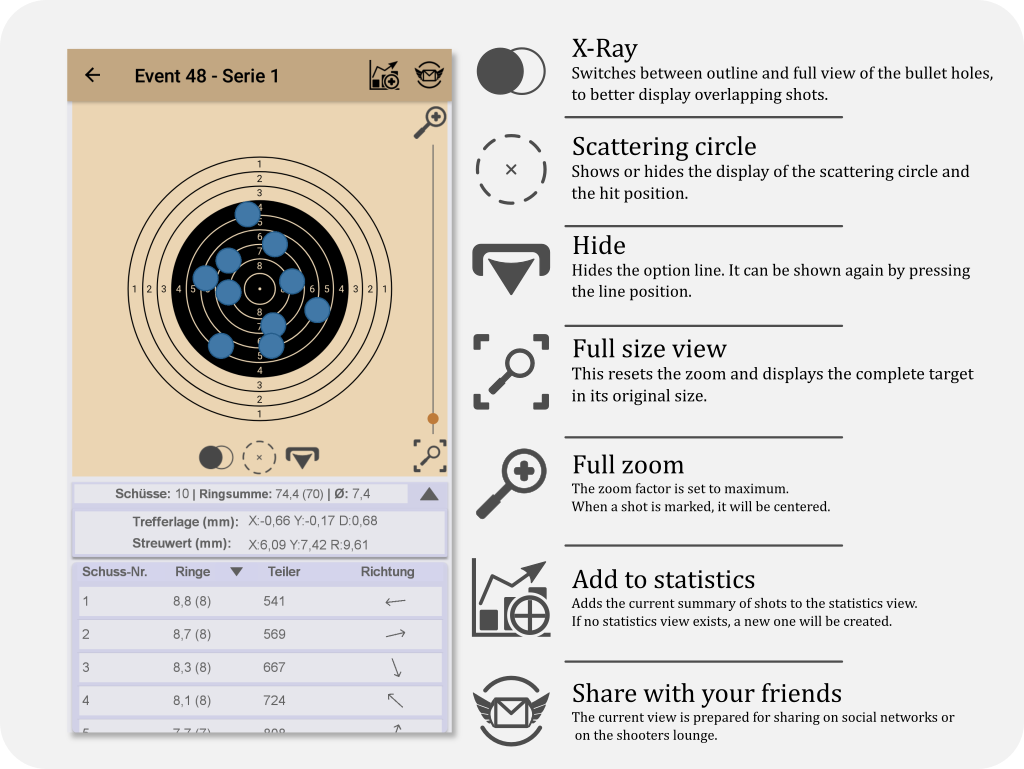 ---